TRONC
Tronc represents nine leading news and media groups along with a trusted network of digital marketing partners. Tronc's portfolio is rooted in digital, print, content, and data and offers powerful reach in Chicago, Los Angeles, Baltimore and six other cities. The eCommerce team at Tronc works to bring the newspaper from beyond your doorstep into products you know and love. From front page reprint and trusted sports merchandise to great local deals or exclusive travel offers, the Tronc eCommerce team has you covered.
travelzoo
Tronc partnered with Travelzoo on a cost per click program across four markets in June 2014. Since taking over the program, I have added our five remaining markets, increased monthly revenue by 650% and increased clicks by 450%.
UT Deals San diego
UT Deals is a prepaid local deals site similar to Groupon. I oversee the program and manage daily operations which include: negotiating with sales team, coordinating deal details, building deals in CMS, email, print and social marketing, and customer service.
Archives
Tronc recently partnered with Newspapers.com on creating an extensive newspaper archive. I clipped articles, edited images, and created content items and a landing page in P2P to showcase the Chicago Tribune and Los Angeles Times archives.
dealHere Baltimore
DealHere Baltimore is a prepaid local deals site similar to Groupon. I manage some of the daily operations for the site which include: social media marketing, reserving print ad space, creating print ads in Photoshop and uploading ads into AdDrop.
Kobe book captions
The project was to take the metadata from the book's photos and write captions for the photos. I used AP and sports style writing techniques to complete the captions for the 300+ page, "Kobe: The Storied Career of a Lakers Icon" book.
Affiliates
Tronc is always looking for new affiliates and partners to work with. I am currently working with Booking.com on creating links to use in editorial stories. I currently utilize Awin to find new affiliates to work with and have previously collaborated with Amazon on video promotions.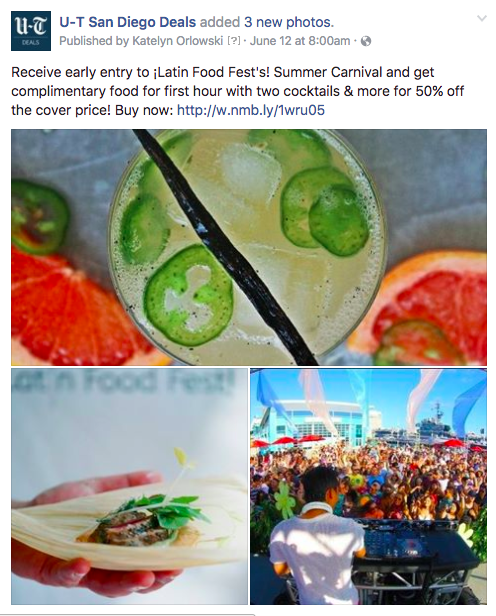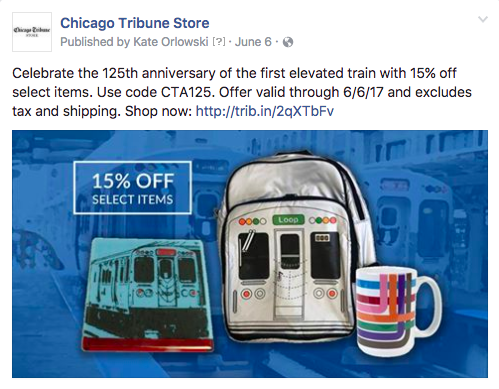 Cubs Editorial Facebook Promotions